Battle Bears Gold Multiplayer Online Shooter FPS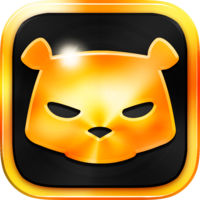 Release Date: 2013-06-03
Current Version: 2.53.3
Adult Rating: 12+
Developer: SkyVu Inc.
Compatibility: iOS, Android
Rating:

4.42781/5 from 942 votes
"Amazing Multiplayer Shooter Action like TF2 on mobile!" -Appoday
BEST APP EVER AWARDS WINNER!
Best Action & Arcade Game (1st)
Best Soundtrack (1st)
Best App Ever (2nd)
Best Game Series (2nd)
Best Game Controls (HM)
Best Multiplayer (HM)
Most Addictive Game (HM)
Most Innovative Game (HM)
"A Top 50 Game Series with over 30 MILLION downloads" -SlideToPlay
"Top 50 Game Developer" -PocketGamer
Join your friends in this funny & addictive class-based online multiplayer shooter for everyone!
Choose from 11 classes, tons of wacky weapons and equipment, and play against millions of warriors worldwide.
iPod Touch 4th Generation no longer supported
11 Character Classes with distinct abilities:
ARBITOR: Sanchez (NEW CLASS!)
COMBAT TECH: Saberi
ASSASSIN: Botch
ASSAULT: B-1000
SOLDIER: Oliver
HEAVY: Riggs
DEMOLITION: Tillman
HUGGABLE: Huggable
SNIPER: Astoria
CHUB SCOUT: Wil
ENGINEER: Graham
Thousands of unique loadout combinations:
PRIMARY WEAPONS
SECONDARY WEAPONS
MELEES
SPECIAL EQUIPMENT
SKINS
Choose your Play Mode:
Free for All (NEW!)
Team Deathmatch
Plant the Bomb
Private Arena (Play with friends!!!)
Intense console-like gaming:
HD Graphics
Private Arenas
Custom HUD
Pro-Mode Options
Awesome updates just keep coming, 3+ years and counting!
EASY TO PLAY!
TIP: Adjust your control style AND sensitivity in OPTIONS.
COLLECT ALL THE BB GAMES!
BATTLE BEARS ZOMBIES (50% OFF!)
BATTLE BEARS -1 (50% OFF!)
BATTLE BEARS ZERO (50% OFF!)
BATTLE BEARS Soundtracks on iTunes
For special deals, FOLLOW @BattleBears on Twitter, Instagram, and Facebook
SUPPORT at: www.BattleBears.com
LIKE US: Facebook.com/BattleBears
FOLLOW US: Twitter.com/BattleBears
WATCH US: YouTube.com/SkyVuTV
Download free BattleBears Royale app for iPhone, iPad iOS or Android APK.