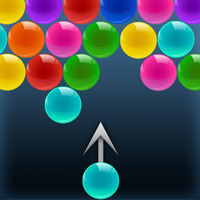 Release Date: 2010-10-26
Current Version: 8.2
Adult Rating: 4+
Developer: REANIX
Compatibility: iOS, Android
Rating:

4.18634/5 from 161 votes
This is the must played bubble shooter. Make combinations of 3 or more bubbles to make them dissapear and score points. The more bubbles you shoot at once the more points you get.
Download free Bobble Shooter app for iPhone, iPad iOS or Android APK.