Don't stun me, Bro! Your classic stun gun app for your phone (Free).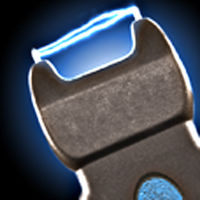 Release Date: 2009-02-13
Current Version: 2.0
Adult Rating: 4+
Developer: Nanotalons, LLC
Compatibility: iOS, Android
Rating:

3.31667/5 from 60 votes
Warning: App is intended for entertainment purposes only!
Our free stun gun application is an instant classic, helping you keep your unruly friends or college kids under control by adding one of the most original visual toys on the iPhone to your collection. Featuring realistic sounds and relentless vibration effects at the push of a button (Obviously iPhones can't really stun people, so please don't try to defend yourself by using this app, we lost an iPhone that way).
Works best with iPhone.
Thanks for stopping by.
Download free Don't stun me, Bro! app for iPhone, iPad iOS or Android APK.