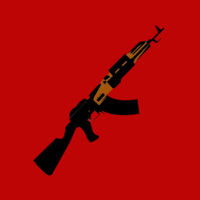 Release Date: 2009-12-20
Current Version: 1.2
Adult Rating: 17+
Developer: rawr llc
Compatibility: iOS, Android
Rating:

2.5/5 from 5,466 votes
This soundboard is full of gun sounds. Get this FREE app now!
Special thanks to freesound.org and contributors NoiseCollector, Matt_g, Jon285, Shares, gezortenplotz, faston, PhreaKsAccount, pauliep83, cognito perceptu, knufds, and Sonic.
Download free Gun Sounds!! app for iPhone, iPad iOS or Android APK.