Paintball Gun Builder – FPS Free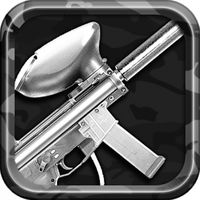 Release Date: 2012-09-13
Current Version: 8.1
Adult Rating: 12+
Developer: MAJ Apps and Games LLC
Compatibility: iOS, Android
Rating:

2.25/5 from 20 votes
'Your End All. Be All Paintball Gun Builder'
Do you love paintball guns, are you tired of cheap apps that just allow you to change the color of a few paintball guns? Well here we come to save the day!
Look no further, Build and fully customize your very own realistic Paintball guns. This app allows you to fully customize Paintball guns, there are 1000's of combinations you can make. Then use them on a cool BPS shooting range or go all Rambo on everyone and test your firing speed.
Discover the countless combinations, realistic paintball experience, and Endless fun!
FEATURES:
– Sleek Camo UI Design
– Pure Paintball experience and design
– Edit saved guns
– Realistic sounds and graphics
– Millions of different combinations
– Test fire your saved Paintball guns
– First person shooting range to practice Shot Per Second and accuracy
– Unlimited saved guns
Well what are you wanting for, be the best Paintballer you can be! Download Today!
Download free Paintball Gun Builder - FPS Free app for iPhone, iPad iOS or Android APK.