Shooty Skies – Endless Arcade Flyer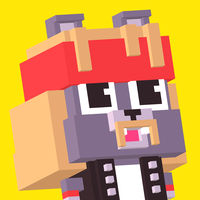 Release Date: 2015-09-29
Current Version: 3.420.0
Adult Rating: 4+
Developer: Mighty Games
Compatibility: iOS, Android
Rating:

4.69068/5 from 3,818 votes
The creators of Crossy Road present Shooty Skies!
Shoot, dodge, duck, goose and weave.
Take to the skies!
• Colorful pilots
• Adorable enemies
• Epic bosses
• Colorful, adorable, epic loot crates
• Who's ace? You are!
Download free Shooty Skies app for iPhone, iPad iOS or Android APK.