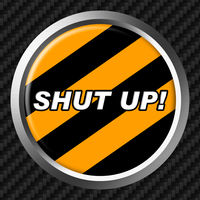 Release Date: 2010-03-25
Current Version: 6.0
Adult Rating: 4+
Developer: Shaved Labs Ltd
Compatibility: iOS, Android
Rating:

4.40639/5 from 219 votes
Want to tell someone to SHUT UP but finding it hard to say? Let Shut Up Button do the work for you… for FREE!
The Shut Up Button also lists how to say Shut Up in nearly 50 languages so that you can let foreigners know you care.
Download free Shut Up Button app for iPhone, iPad iOS or Android APK.