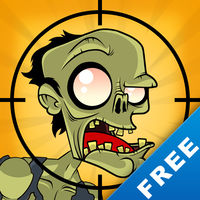 Release Date: 2012-10-19
Current Version: 1.5.6
Adult Rating: 17+
Developer: GameResort LLC
Compatibility: iOS, Android
Rating:

4.72642/5 from 10,235 votes
What is a good zombie story without a sequel?
The undead return in this new, jam-packed release with exciting, brainless creatures, weapons, puzzles, moody environments all wrapped up in a slick, user-friendly package.
Features:
Funtastic game play, now even better!
Now with 600 levels.
Choose between a male and female hero character.
Game Center leader boards.
Universal app, enjoy it on your favorite iOS device.
Download free Stupid Zombies® 2 app for iPhone, iPad iOS or Android APK.