Stupid Zombies: Gun shooting fun with shotgun, undead horde and physics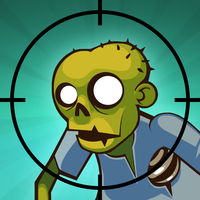 Release Date:
Current Version:
Adult Rating:
Developer:
Compatibility: iOS, Android
Rating:

4/5 from 36 votes
Those stupid zombies are back, and you are humanity's last hope to keep them brainless. One man, one shotgun and lots of stupid zombies.
Features:
– 720 unique and puzzling levels
– Universal app
– Supports Retina display
– Game Center leaderboards
Download free app for iPhone, iPad iOS or Android APK.